The RÄVIK 3, is a fusion of everything learned designing and engineering high-performance electric surfboards. The Awake RÄVIK 3 is quieter with improved acceleration, an improved motor, and an even more intuitive hand controller. The Awake RÄVIK 3 is for riders who enjoy cruising and racing. The narrow tail combined with the dynamic rocker provide extreme thrills or something a little more relaxed; whatever you choose.
New hull design
Carbon Fibre base & detailing
11kw motor
Top speed 56kmh
1hr ride time (with XR battery)
RAVIK footstraps
Feel everything more vividly, more intensely. Compelling you to go back for more. To push yourself further. Jumping higher, turning sharper, riding faster, feeling everything. This is a wake-up call for watersports. Because the new RÄVIK S has arrived.
And it's a RUSH.
The aggressive rocker design assists the new Awake RÄVIK S 22's carving rails. So riders can carve without the nose of the board diving, enabling those satisfyingly deep turns. Strong construction and slim design mean you will be able to test your limits in the water as well as above it.
And with the increased power and response time of the RÄVIK S 22, you can send it bigger than ever.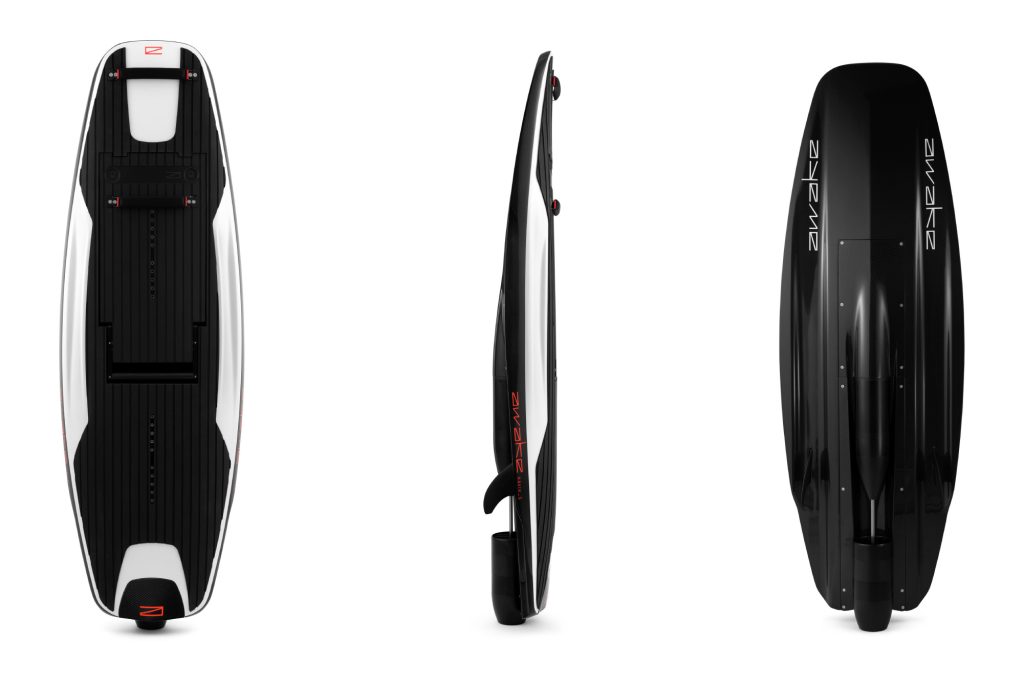 Optimised impeller shape
Wider base
Steeper blade angle
0.02 sec board response time
'W' shape base design
Top speed 60kmh
1hr ride time (with XR battery)
RAVIK foot straps
Skip back to main navigation