Security Systems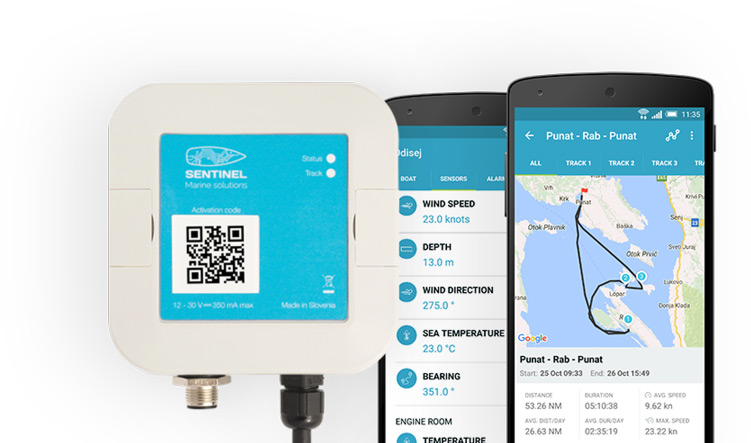 Monitor you boat remotely from anywhere in the world
Track GPS Position and automaticly record journey logs
Receive notifications of unauthorised access or movement of the boat
Monitor Batteries and Bilge pumps
All controlled from an easy to use mobile app

Boat Monitor sends you a real-time mobile notification when the battery voltage drops below nominal. Avoid getting stuck in a remote location without power.
Boat Monitor can monitor up to 4 batteries and measure current providing you with an idea of power consumption.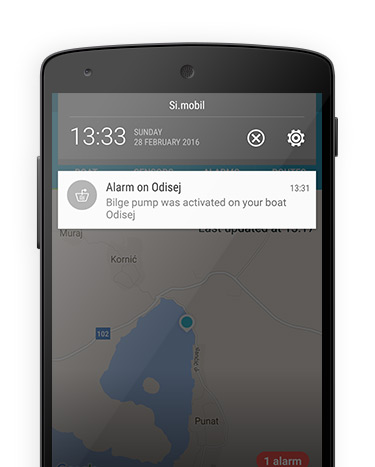 Bilge Operation Notification
Water is all around us and sometimes boats leak. Boat Monitor sends you a mobile notification when the bilge pump starts running.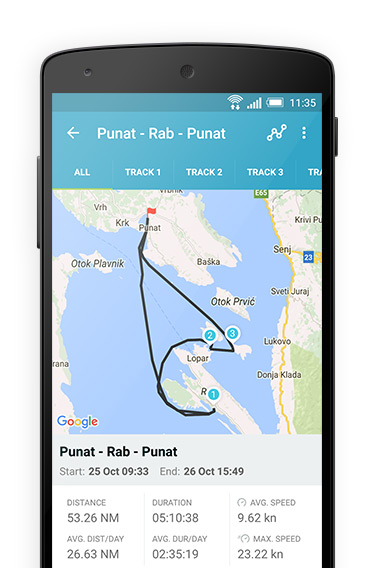 Keep track of all your past routes, mileage, duration and speed. Your trips are automatically added to the journey log.
Share your adventures with friends and family on social media and let them follow you in real-time!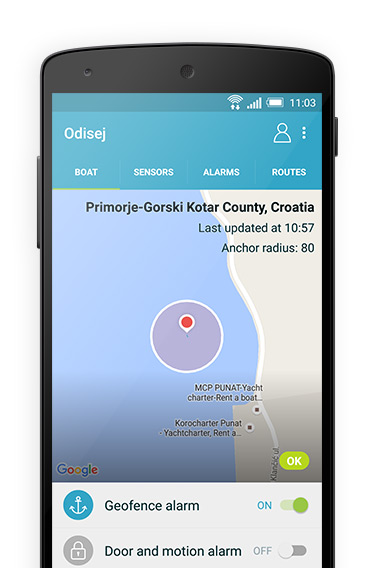 Geofence alert
Activate the geofence alert and receive a push notification when your boat moves from its position. Safeguard your boat against the anchor not holding ground, strong currents and thieves.
GPS tracking will help you to quickly locate your boat in the event of theft.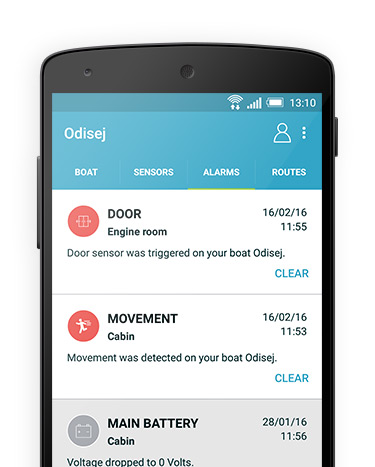 Intrusion detection
After leaving your boat, activate extra sensors and be alerted of unwanted access at any time.
If you installed the included magnetic sensor, it will alert you of window/door opening. For more security, connect a motion sensor or connect Boat Monitor to your engine to detect ignition.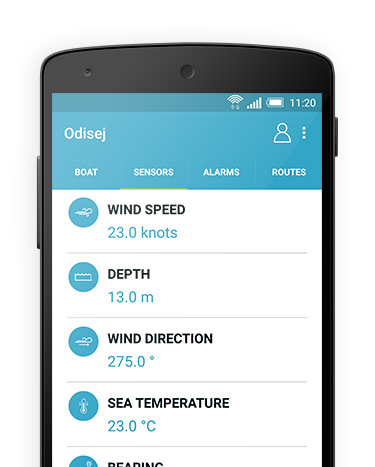 NMEA2000 compatibility
Connecting Boat Monitor to a NMEA2000 network lets you observe wind speed, temperature, engine RPM and other boat instruments data.