Audio and Visual

Staying aboard for any length of time, these luxury electrical entertainment items become a marine necessity, especially where children are involved.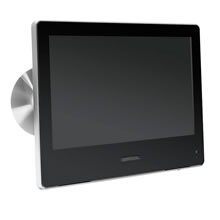 TV and stereo systems can be stand alone to give you music, TV and gaming while cruising the river or coast with the option of incorporating an i-pod or other MP3 player, systems can also be integrated together to offer stunning sound quality from your Digital/Satellite TV system, with full control in each cabin.
Monitors vary from small 7" monitors that can be flush mounted into walls or soft furnishings right up to the largest of Plasma/LCD TVs which can be wall mounted or motorised inside cabinets.
PSI can supply/install & maintain a wide range of marine audio and visual equipment from most of the major brand manufacturers such as Avtex, Sony, JVC, Alpine, Fusion with antennas from Raymarine, Intellian, Glomex and Status.
Game consoles from XBOX, Playstation and Nintendo